Green shoots of recovery during the first half of the year blossomed into high levels of economic optimism as 2013 comes to a close
Multiple sectors have been showing strong signs of sustained growth and the British economy has been given a major boost heading into the final months of the year with businesses reporting a positive outlook and the CBI declaring recovery is gathering pace.
The housing market, in particular, has been super charged with Government intervention and other sectors have experienced the benefit of improved consumer confidence, including retail and financial sectors.
A boom in house prices continued throughout the autumn as sales increased following the flurry of demand experienced during August. Analysts revealed that prices rose by 1.8 per cent over the 12 month period from the previous summer.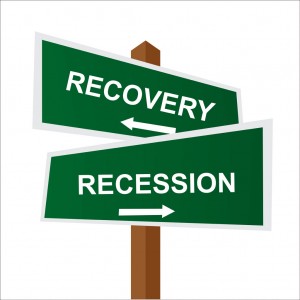 According to property research company Hometrack, this indicated the biggest year-on- year increase for over three years and followed Nationwide revealing it had experienced a 3.5 per cent year-on-year surge in prices in August, after reporting that the average home now costs £170,514 – a rise of 3.5 per cent from £164,729, during the past 12 months.
During the previous three years the UK's housing market had seen August experiencing a fall in demand, but this year the generally quiet month had gained an increase of 1.1 per cent. Overall prices rose during August across a third of the country to achieve the widest coverage of increases since May 2007.
"All the key market indicators, such as the time on market and the proportion of the asking price achieved show underlying housing market conditions are at levels not seen for six years," said Hometrack Director of Research Richard Donnell.
Strong rebound
At the start of September the British Retail Consortium reported that retail sales in August had experienced a strong rebound with an increase of 1.8 per cent. It was revealed that manufacturing growth rates in UK output and new orders were at their strongest since 1994.
"UK orders and output are growing at the fastest rate for almost 20 years, as rising demand in the UK is accompanied by a return to growth of our largest trading partner, the eurozone," said economist at Markit, Rob Dobson.
"Manufacturing is making a positive contribution to the economy, so rebalancing of manufacturing and exports is at last starting to take place."
As part of the Bank of England's £80billion Funding for Lending Scheme (FLS) there had been an increase in the amount of lending by building societies and banks. Net lending was £1.6billion under FLS compared to £2.1billion of withdrawals in the first quarter of the year. It was revealed that in total £17.6billion had been drawn down by 41 building societies and banks since the Government scheme was launched a year ago in August 2012.
"The FLS is continuing to support lending to the economy, with a range of indicators suggesting that credit conditions are steadily improving for homeowners and firms," said Bank of England Executive Director for Markets Paul Fisher.
CBI Director for Competitive Markets Matthew Fell, meanwhile, was among a number of high profile business experts who made their concerns known that many small firms were still not gaining full support from banks in their efforts to gain finance. Instead they were turning to family and friends, as well as asset- based finance options to help pump cash into their businesses.
Corner turned
Just over a week into September, Chancellor George Osborne confidently reported that the economy had turned a corner thanks to the Coalition's austerity programme, as parts of the country experienced floods that brought a dramatic end to the best summer for seven years, just days after 86F temperatures.
"The economic collapse was worse than we thought and repairing it will take even longer than we hoped," said the Chancellor; "But we held our nerve when many told us to abandon our plan and as a result Britain is turning a corner. The evidence suggests tentative signs of a balanced, broad-based and sustainable recovery."
During the same week it was reported that business confidence had reached its highest level for two-and-a-half years since spring 2011. According to the influential Business Trends survey by accountants BDO, British companies have experienced a marked improvement in prospects boosted by rising output in the manufacturing and services sector. Any score in the BDO study above 100 highlights long-term trend growth and it showed that manufacturing had risen to 100.7 points and services output was at 97.7 points.
"We are encouraged to see that business conditions and confidence are continuing to improve and that the UK economy is set for robust expansion," said BDO Partner Peter Hemington.
Consumer boost
Barclaycard, meanwhile, indicated that consumer spending increased by four per cent for the fourth month in a row. It reported that the leisure and entertainment sector was performing strongly and spending in restaurants was 13.3 per cent up on last year, while expenditure on hotels was up by 6.7 per cent and theatres up 8.1 per cent. In-store spending had also increased by 3.3 per cent and spending online was also up by 9.9 per cent.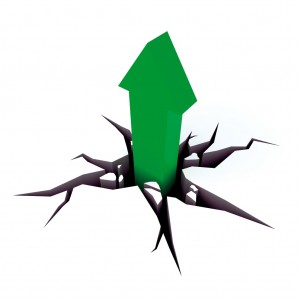 At the end of September George Osborne vowed to continue his economic plan to get Britain back on a sound financial footing during the Tory party conference in Manchester. The Chancellor warned that there was still a long campaign to turn Britain's fortunes around but promised that if recovery continued then families would gain the benefits.
"There can be no recovery for all if there is no recovery at all," he declared; "We have to deal with our debts and see our plan through. If the recovery is sustained then families will start to feel better off."
As well as vowing to reduce Britain's debts the Chancellor also promised that he would freeze fuel duty until 2015 and unveiled a £300million Help to Work scheme. He also revealed that a future Conservative Government would be running a surplus in good times as well as bad.
"Provided we can find the savings to pay for it, I want to freeze fuel duty for the rest of this Parliament," he said.
"It should be obvious to anyone that in the years running up to the crash this country should have been running a budget surplus. That's what we mean when we say they didn't fix the roof when the sun was shining. Let us never make the same mistake again."
Best quarter
A survey of 1,500 adults by Markit and Ipsos MORI, from October 11 to 14, discovered that 44 per cent of people believe the Bank of England will raise interest rates in the next
12 months as official figures were released to show retail sales rose 0.6 per cent in September to produce the best quarter since the opening months of 2008.
"There is growing scepticism among households that the Bank of England will keep interest rates at the current record low of 0.5 per cent for as long as it has stated," said Markit Chief Economist Chris Williamson; "Households appear to have responded to the brightening economic picture by bringing forward their expectations of when the Bank will need to start hiking rates."
Figures by CoreData Research also highlighted that the number of millionaire households in the UK had increased by a fifth in three years. There are now 345,271 net millionaires, compared to 306,655 net millionaire households a year ago.
Solid recovery
According to CBI figures released in November, the GDP growth in 2014 and 2015 is set to rise by 2.4 per cent and 2.6 per cent in the next two years respectively. CBI Director of Economics Stephen Gifford also predicts that there will be an increase in consumer spending as real incomes improve.
"Consumer spending will rise," he said; "Underpinned by increased confidence, improved credit conditions and a gradual pick- up in real incomes."
The economic recovery will be boosted by additional business investments, according to CBI Director General John Cridland.
"The recovery that started in the service sector has fanned out to manufacturing and construction, and is shaping up to be more broad-based," he said; "The recovery won't be spectacular but appears to be more solid and better rooted.
"We're also expecting business investment to pick up over the next two years and net trade will make a stronger contribution to growth."
Retailing enhanced
Artesian Spas has reported that it has been achieving UK-wide sales success that ensured the brand easily surpassed 2012's final total by the start of the autumn.
"We are well above last year's figures already and we are still going strong as we head into the final months of 2013," revealed Artesian Spas Director Victoria Wrigglesworth.
"All of our price ranges have performed well and we've seen a significant amount of demand for our middle-priced options, while our high-end sales have also been strong once again.
"This year we've also had a lot of upgrades by existing customers and from other brands to boost our sales and at least a third of our sales are now being done with the help of our finance schemes."
AquaWarehouse Managing Director and Vita Spa distributor Richard Hart experienced a stunning performance this year with exceptionally high demand stretching his operation to the limit, as sales increased by 40 per cent.
"It has been an outstanding year for us," Richard told HTR; "Our sales are 40 per cent up on our 2012 totals.
"The growth in sales has put a strain on our stock levels but that is certainly a problem I don't mind, because it illustrates our hot tubs are in demand!"
Jacuzzi National Sales Manager Martyn Winstone revealed that the brand had enjoyed a strong surge in demand in the second half of the year.
"We've had a tremendous year really," reported Martyn; "The start of the year was quite slow but the momentum in the second half of the year has built up very strongly.
"Our middle-priced range has not done as well as our new entry-level products, which have been well received this year, and our top end models have also performed strongly."
Sean Aldred declared that L.A Spas sales, which increased in the autumn, have continued to be strong throughout the year.
"Sales have been strong this year but we have not been breaking any records," he said. "From the last two weeks of the school holidays in the summer our sales really picked up and have continued into the autumn."
Sundance Spas distributor Golden Coast has reported that sales figures have increased compared to the 2012 tally.
"Overall we've had a good year," said Golden Coast Managing Director Jamie Adams; "I'm pleased to report that we have achieved our target for 2013 but at the end of May things were looking pretty dire. Thankfully, we were in a position to take advantage when the sun came out in the summer.
"We have set ourselves higher targets for next year but we are confident that we will achieve them."
Spa Crest Europe Managing Director Tony Welsby revealed that he had posted increased sales figures on 2012's performance.
"This has been a good year for us and we've improved on last year's sales," said Tony.
"The mid-range Coastal series has certainly been hitting the mark and we've seen good sales in the mid-price points. It's early days, but I think that the improved economy has helped and we will continue to do well."
Jason Smith of RotoSpa declared that 2013 had been a lucky one for the British manufacturer after ramping up production to meet demand.
"This year has been a really good year for us," he said; "By the start of October we had already achieved more sales than the whole of 2012.
"We've been increasing our production to ensure we've been meeting the demand this year. Things started to slow down in late September but we've been picking up orders again in the autumn months."
Elite Spas Managing Director Issy Rickards Sanger reported that the new Party Pool launched this year at SPATEX had helped sales leap by more than a quarter over the 2012 figures.
"We've had a really good year and our sales have increased by more than 25 per cent compared to last year," revealed Issy. "Generally, we've found that most of our sales have been in the middle range around the £6,000 mark.
"Our swim spa sales have also been amazing this year and we have had an unbelievable response for our new Party Pool. It has hit the market really well."
HotSpring retailer and Riptide Pools distributor Huw Chivers, MD of Hot Tub Barn, has had a stunning success with the new Watkins manufactured imposing Gleam and has experienced a late surge of swim spa orders as sales picked up in the second half of the year.
"The Gleam has been a really big sales success surprise for us," reported Huw; "This is a big hot tub with a £17,000 price tag but it has been a runaway success. It's really selling well. We've not really seen much progress in the lower end of the market, but the higher end has certainly been strong again.
"Last year we made a killing on the Riptide pools at the early part of 2012 but the cold weather at the start of this year delayed sales. We are now experiencing strong demand at the end of the year and have eight containers being delivered to meet our surges of sales orders."
Gemma Workman of Villeroy & Boch and RotoSpa dealership Rio Pools has reported that hot tub sales have not matched the success of the pool side of the business.
"We've not really had a great year on hot tubs," said Gemma; "Sales started well early on in the year but things have been quiet since.
"In terms of our pools business, though, we had a brilliant year in 2013 and have increased on that performance again this year."
Caldera Spas dealer Will Welch of Three Counties Pools & Spas has highlighted that this year has been a mixed 12 months of trading.
"It has been a bit hit and miss for us this year in terms of hot tub sales," says Will; "We've had some good weeks and then very quiet weeks."
Passion Spas retailer Ian Smith of Cotswold Hot Tubs has reported that his showroom is experiencing late demand for high-value models after a dip in sales this year compared to 2012.
"Families, with young and teenage children are representing most of our business at the moment," revealed Ian. "They are purchasing the higher value hot tubs and we are getting a good response for the Passion Spas models.
"Sales are certainly down on 2012's figures but we seem to be having a bit of a rush of demand at the end of the year."