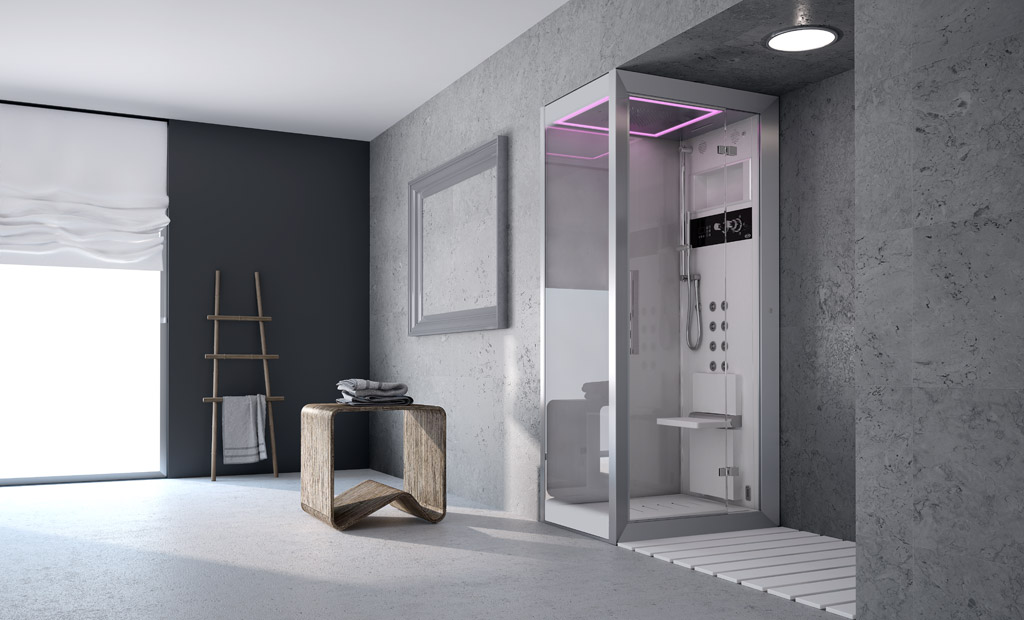 Jacuzzi Spa & Bath Ltd has collaborated with designer Mario Ferrarini to produce a Frame Steam Cabin, which is described as 'the ultimate' in Steam Cabins.
Bold in its design and breathtaking in its functionality, the Frame is the latest in a long line of Steam Cabins from Jacuzzi and features a combined Steam Cabin and Emotional Shower with body jets to provide users with the full benefits of hydrotherapy.
A Jacuzzi Cromodream allows users to choose from six basic colour tones to be diffused with the water directly onto their body. The energy of red, the brilliance of yellow, the purity of white, the serenity of green and the intensity of blue can also become four different colour cycles.
The Jacuzzi Touch Screen, meanwhile, is an intuitive control panel that provides access to all the functions of the shower, including Turkish bath and hydromassage. Three options of hydromassage are neck and lumbar massage; deep Shiatsu massage, with its Tonic and Relax programs; and the sequential massage, with the provision of individual choice of speed.