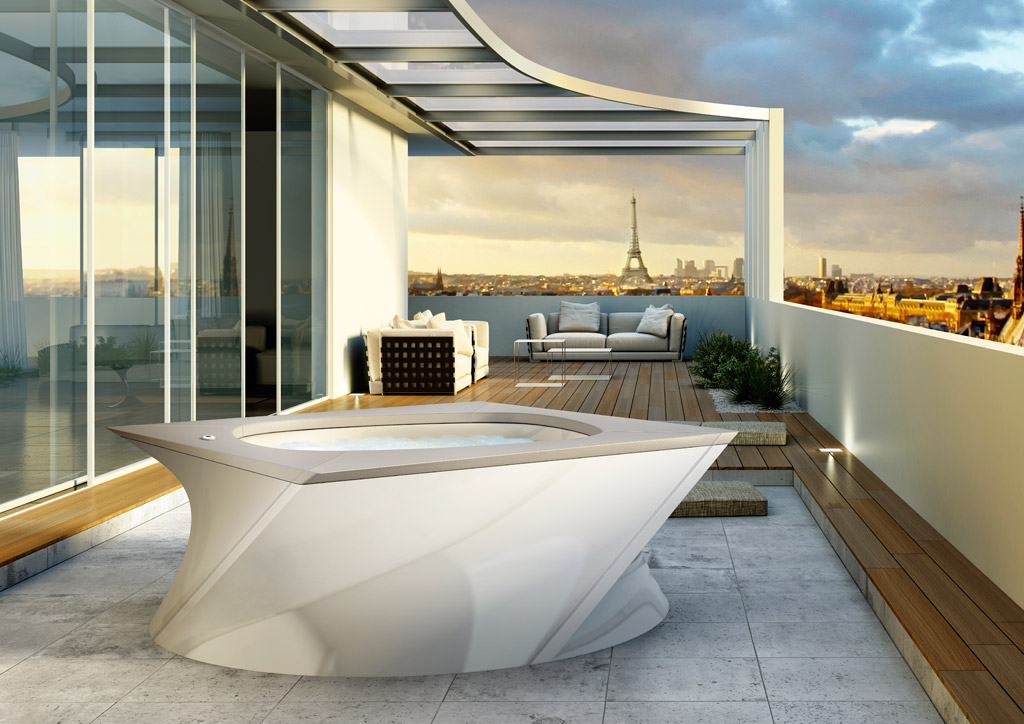 Jacuzzi has teamed up with world famous architect Daniel Libeskind to produce the Flow, based on the City Spa concept.
Libeskind is the master plan architect for the reconstruction of the World Trade Centre site in Lower Manhattan and has helped to design Flow as a clever play of classical geometries with a circular base, which spins around enveloping the City Spa.
Launched in Milan, the Flow gained its UK debut at Super Brands in London in September as a design for any environment, but in particular urban spaces.
"From a functional object dedicated to well-being, this hot tub is transformed into a luxurious design icon, equipped with the performance and technology of the incomparable Jacuzzi hydromassage," said Jacuzzi Spa & Bath Marketing Controller Natasha McCreesh.