Jacuzzi Spa & Bath Ltd National Sales Manager Martyn Winstone goes under the Hot Profile spotlight to reveal his 'after hours' activities to our readers.
Martyn Winstone has been carving out success for the Jacuzzi brand and its dealer network in the UK for more than a decade. The National Sales Manager can be spotted supporting dealers at regional events throughout the year and is a regular face in the visitor crowds at international trade shows.
During the past 14 years, Martyn has had a remarkable long run with the same hot tub brand and this dedication has paid dividends. His knowledge of the industry that he has amassed in this time, and expert guidance on Jacuzzi products, has played a significant part in the booming dealer network success for the USA manufacturer on these shores.
As part of the original team that re-introduced Jacuzzi hot tubs into the UK, Martyn has been heavily involved and influential in producing a thriving network of over 30 dealerships. The foundation for this dedicated success was laid at the start of the new millennium when the UK Jacuzzi team achieved exhibitor success after they promoted a new line of Jacuzzi models to capture the attention of the visiting trade audience at SPATEX 2000 in Brighton.
"When we launched our new product range at SPATEX in 2000 we initially had six or seven dealers in the UK," divulged Martyn; "This has grown over the years to our present network that consists of over 35 Independent showrooms and five managed stores."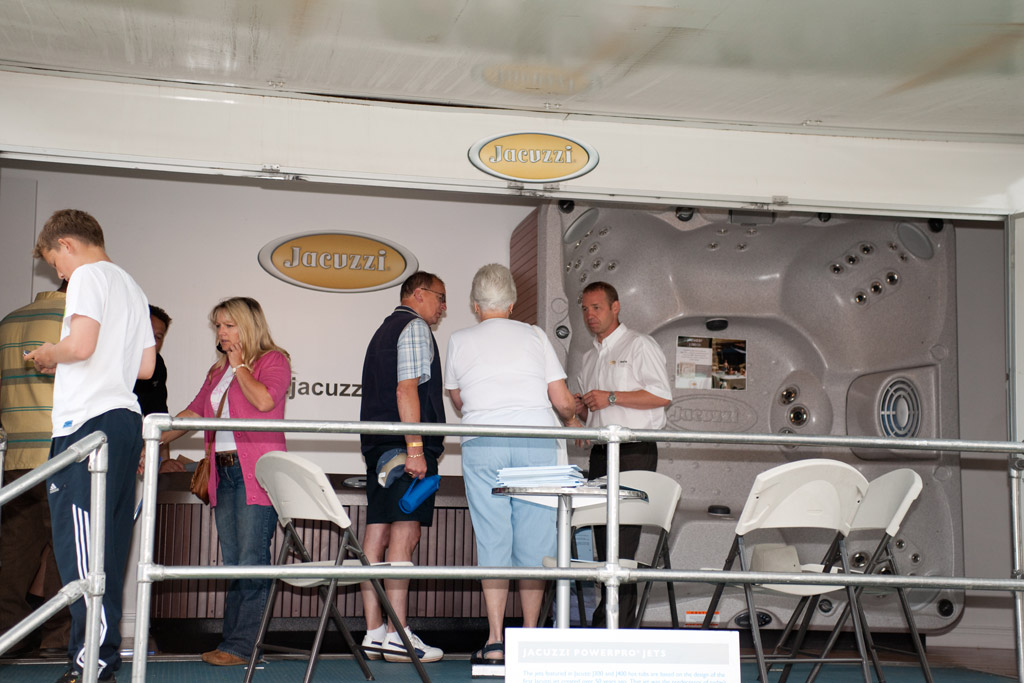 Despite one of his favourite Smiths songs being 'Heaven knows I'm Miserable Now', Martyn has been given plenty to smile about in recent years from the success of the flourishing Jacuzzi dealer network.
According to Martyn, the Jacuzzi strategy of strengthening the network of hot tub dealerships to the current status has been achieved by enticing a high calibre of established quality retailers. This has seen strong pedigree retailers join the dealer stable in recent years, and it has certainly paid off with exceptional sales growth for the brand during the past three years.
"Over the last few years our overall number of showrooms has not increased," states Martyn; "But in this time we have strengthened our network by replacing some of our lesser accounts with quality businesses of the highest calibre.
"This has reflected in our sales performance with double digit growth in each of the last three years."
Following a shock slow start to the year, Martyn was relieved when the dry weather during the summer fuelled demand for Jacuzzi hot tubs even further and the sales momentum has increased into the autumn, which has helped to produce another year of sustained growth.
"After the cold winter continued into spring we were well behind on our figures from last year but we've overtaken them now," revealed Martyn; "We had really been set back on our expected targets and our March and April sales were well off the pace from last year.
"The warm and dry weather throughout the summer months, though, helped everyone to benefit from the feel-good factor and I think that is why we have seen very strong sales continue into autumn."
Dealers should sustain annual profitability, Martyn strongly believes, by promoting quality brands, with no less than six models on display to be viewed as a specialist retailer in the current hot tub market.
"To ensure you are seen as a specialist hot tub retailer you need to have at least six to eight models on display," he advises; "That way you will become a hot tub showroom destination for people to travel to.
"It's also critical to have quality hot tubs that won't let your customers down. Retailers who are struggling with poorly produced models should look to change to a reliable brand. It will pay dividends in the future with increased customer satisfaction."
Martyn has also been heavily involved in product awareness initiatives in a high-profile exhibitor role at events including Super Brands London and the recent Independent Hotel Show, which he attended once again at Olympia in London this autumn. The former outing as an exhibitor has increased links with high-profile projects while the latter exhibition, in particular, has helped Martyn and his Yorkshire-based colleagues gain further success in promoting the products and services of Jacuzzi Spa & Bath Ltd to a receptive audience of high profile representatives from the hotel industry.
"Architects involved in the hotel trade and hotel owners are very keen to come on board with our spa and sauna products by incorporating and installing them to help promote their wellness opportunities to their guests," divulged Martyn. "It can help hotels to increase their occupancy levels in previously quiet months such as January and February."
HTR put Martyn Winstone under the Hot Profile spotlight with our 'Top Ten' questions to provide an insight into his 'out of hours' activities.
Top Way of Relaxing?
MW: For some people it might sound a bit strange, but the best way I find to relax is to go for a ten mile run in the country on bridle ways and footpaths across Northamptonshire. I find after a busy day it's a great way of achieving a work/life balance.
Top Food?
MW: There is too much to mention in this category. So it's just easier to say what I don't like. That's mustard!
Top Tipple (alcoholic drink)?
MW: As with the previous question, above, there are probably too many of these to mention but I do enjoy a pint of Hobgoblin, a 5.2 abv ale from the Wychwood Brewery in Witney, Oxfordshire. I have even got the infamous Hobgoblin classic T-Shirt –'What's the matter lagerboy, Afraid you might taste something?', which is based on the artwork inspired by the myths and legends surrounding the ancient mediaeval Wych Wood Forest.
Top Car?
MW: It's got to be a Lamborghini Murcielago LP 670-4 SuperVeloce. This is the ultimate version of the Murcielago that was originally styled by Peruvian-born Belgian
Luc Donckerwolke as a successor to the Lamborghini Diablo. This is a true supercar and it is also lethally fast.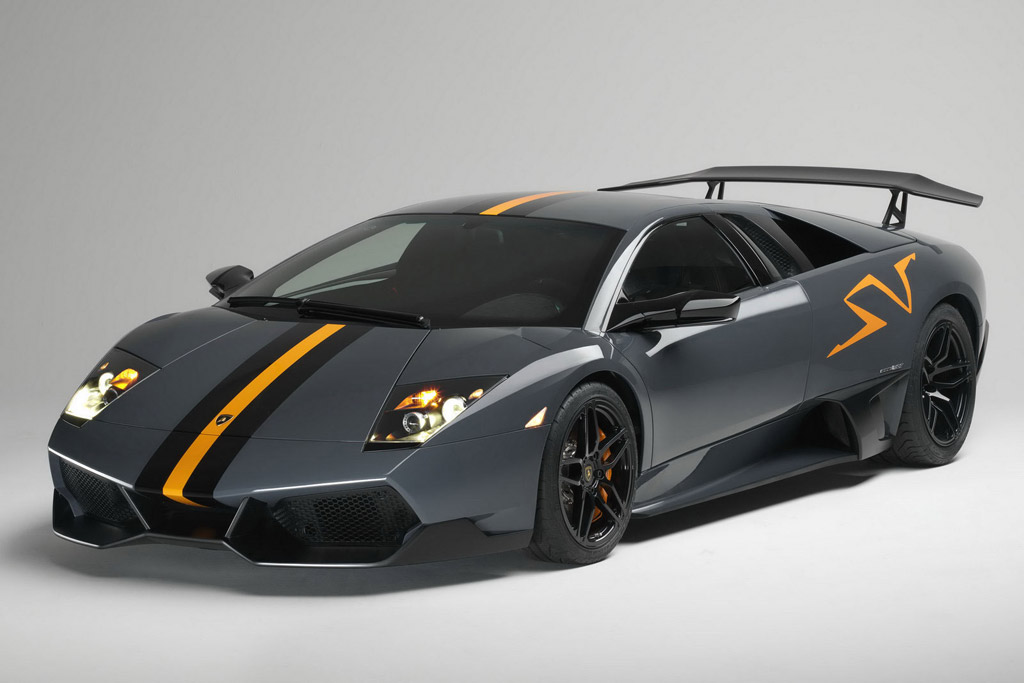 Top Gadget?
MW: This may be viewed as a bit of a boring answer, but it's probably my iPad. It makes life so much easier for me and I find that everything you do with the iPad is more professional. I don't know how I ever managed before doing presentations and sales pitches from just using folders and printed sheets!
Top Tune?
MW: I was a big fan of the Smiths and I've got a couple of top tunes that I enjoy listening to from this band. My favourite songs include: 'This Charming Man' and 'Heaven knows I'm Miserable Now'.
Top TV Programme?
MW: That has to be BBC's 'Match of the Day'. There is nothing better that watching Liverpool's so called 'S.A.S' strike force partnership of Suarez and Sturridge tear through Premier League defences. By the way, Steven Gerrard is a TOP, TOP player Mr Ferguson!
Top Film?
MW: My favourite film is the 1996 American black comedy Fargo, written, produced, directed and edited by brothers Joel and Ethan Coen. It only had a budget of $7million but it took over $60million at the box office and received seven Academy Award nominations and won Best Original Screenplay for the Coens and Best Actress in a Leading Role for Frances McDormand. I enjoy a good black comedy. You can't take life too seriously.
Top Destination?
MW: It has to be Sweden, as that is where my wife, Ulrika, is from. We travel there on holiday at least once a year and I love the unspoilt countryside and alfresco living.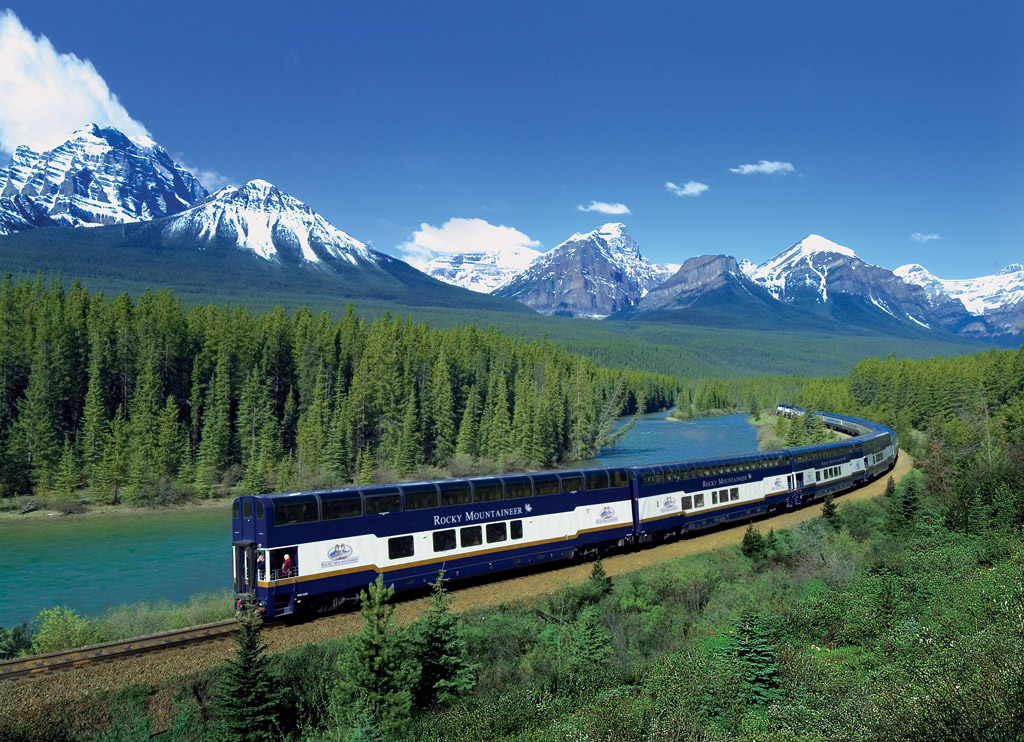 Top Tub?
MW: It's got to be my Jacuzzi J-470 that I have at home. I have tried a few spas in my time and this is as good as it gets. It's great for spending quality time with the family and the massage you get from the Jacuzzi power pro jets are amazing.