Industry standards for servicing hot tubs will help to prevent the trade from being tarnished with a poor reputation for customer support, says Matt Herbert of Hot Tub Solutions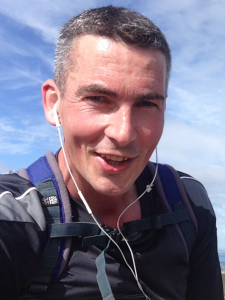 During the spring and summer months I was extremely busy. I could hardly keep up with the demand for my services as people purchased a hot tub for the first time that required my installation assistance and experienced guidance.
I believe it is important to ensure first- time buyers are fully aware of how to use a hot tub with the correct water care and chemical advice. In the past I've had calls from people who have not had a relationship with their hot tub supplier so they contacted me for help.
I've received training from leading hot tub manufacturers and so I believe people can trust my advice, servicing and repair work.
Sometimes, when retailers are obviously busy concentrating on dealing with demands from potential new customers their focus may be on increasing their showroom sales. Yet they may not realise that their existing customers are requiring advice and support.
As a former dealer myself, I believe that to be successful in the hot tub game you need to be able to provide top quality customer service and after sales support, as well as back up when required.
We all realise that things can go wrong with hot tubs but showrooms need to be able to provide confidence to their customers that faults and servicing requirements of their particular model will be taken care of in the future.
I also feel that if retailers are servicing hot tubs then they need to have the required knowledge to safely do so. If they don't have experience then they should look to bring in the services of a qualified service engineer.
I've come across an example this year of someone being quoted £1,200 to get their leading brand of hot tub fixed that was greatly overpriced and not the correct diagnosis. When I was called in for a second opinion the total cost for the repair only came to £130.
That is a massive difference and the female owner of the hot tub could not believe she had been quoted such a high price previously. She certainly was not impressed and naturally made a complaint to her supplier and wanted an explanation as to why she almost paid out nearly £1,000 more than was necessary to get her hot tub working.
If people are just making up their own high prices and not repairing or servicing hot tubs correctly then it will eventually reflect badly on the industry and that is something we should all try and help avoid. I want the industry to be a success and believe this is a serious issue.
We should ideally have industry standards in place to ensure that there is consistency in price and safety levels. This will help to avoid the problems the industry has faced with poorly manufactured models from online sources that caused a lot of call outs for service engineers.
Although consumers naturally want to believe they are getting a bargain, it always amazes me how many people have not questioned the cost of a very cheap online hot tub before they purchased it. They have just been influenced by the low price tag, rather than worrying about any risk or seeking out a brand that has got a long history of providing customer satisfaction, with models that can easily be serviced.
Thankfully, showroom dealers are educating consumers about the perils of purchasing a hot tub from unknown sources online.
There is more awareness now about this problem, due to publications such as WhatSpa?, than when I first started. The message has got out that you have to purchase a hot tub from a reliable source if you want to be able to get it serviced correctly in the future.