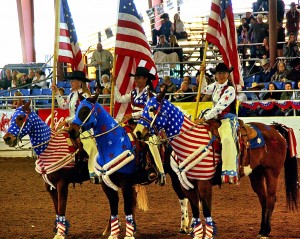 Elite Spas dealers from the UK will be saddling up to fly out to Texas in the spring to take in a rodeo event during a factory visit.
The USA trip in March is currently being organised to allow the growing band of Elite Spas dealers to visit the factory in Houston where their Sunbelt Spas are manufactured, before being shipped out to the UK and across the globe.
Dealers have already been tipped off about the planned events during the trip, including the chance to watch a traditional Texas rodeo, take part in some wild west-style shooting, as well as visit the shops in Houston.
Elite Spas Managing Director Issy Rickards Sanger, who reported that the company will not be exhibiting at SPATEX 2014 next year, believes the advanced notice for the Texas trip has helped to build up anticipation among dealers.
"We will not be exhibiting at SPATEX in February but we will be a sponsor of the Awards Dinner during the event," said Issy.
"Instead we are taking our dealers out to Texas to visit the Sunbelt Spas factory as a chance to get together, learn more about the products and have some fun for a few days, including watching a rodeo. From the feedback we've already received, our dealers are really looking forward to it."