Having a winter strategy is important to maintain dealer profitability, says Marquis Spas Director of Global Sales Steve Hasenmueller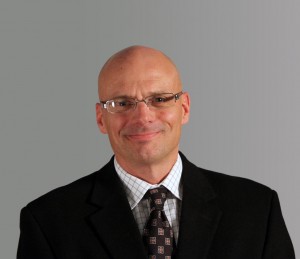 As a brand, Marquis Spas has performed well this year and we are seeing positive signs that the improving economy in the UK is going to boost our sales even further. We are constantly evolving our products and designs to meet the demands of the next generation of hot tub users and I believe there is potential for expansion in the UK market, which we are targeting with our 'Dealer Direct' strategy. This provides our dealers with all the resources of the factory – especially important as it relates to showroom merchandising.
At this time of year, when sales are possibly slowing down, I believe it is important to be working on marketing and promotional initiatives that will generate footfall in showrooms. A common thought is that whatever footfall you are experiencing now is a result of your efforts six months ago. So we have to always stay active with promotion.
Retailers that always produce high annual sales do not do so by chance. They have promotions and marketing activities established throughout the year that
they know will produce interest in their dealership and hot tub brands. Some of these strategies may be more expensive than others, but it is important to follow examples of dealers who have achieved success by taking positive action to generate sales. Another anomaly I have noticed that used to puzzle me, but doesn't any longer, is that the highest volume dealers have the highest prices. And usually the nicest displays!
People use hot tubs all year round and if you are struggling to find the right advertising ingredients to attract potential customers to your showroom in winter months then you should consider bringing in professional help. The greatest athletes have coaches, and none of us possess every skill needed to optimize our business. So focusing on your strengths and sourcing other skill sets makes a lot of sense for companies.
Marketing experts will provide ideas and additional strategies that have been proven to work with other retailers. They will also prevent you from throwing lots of money blindly at random promotional campaigns that are not going to produce the required results to ensure profitability. Sales and Marketing are NOT the same thing.
Many consumers will have their attention and spending focus on Christmas at the moment but it doesn't mean that marketing activities will be wasted at this time of year. If retailers start campaigns now then they can get people in the mood to purchase a hot tub in the early part of the New Year.
Wellness is becoming significant in attracting people to purchasing hot tubs, so dealers have to be prepared for these consumers. All age groups are looking for health benefits that can be gained from the hydrotherapy technology being designed in hot tubs. This is providing an ideal sales angle for dealers to promote their showrooms and this should be a key element of marketing, especially during winter.
One thing I would stress is that it is important to ensure showrooms do not become run down and neglected during the winter. Or ever. After a long summer and autumn season they may have started to look a bit tired and worse for wear. Replacing old and outdated marketing material and introducing winter-specific prices and signs, which match your promotional activities, will help to generate the feeling that you are 'open for business'.
We have gone from careless consumption to carefully considered consumption. We want to buy from experts, and from companies who specialise in their fields. Specialisation can be as simple as an inviting showroom and trained staff.
There should always be an appearance that generates confidence in the consumer's mind, that you can be trusted to provide a professional service and a high level of post- sale customer care. Otherwise you will lose out to the companies that can!