Award-winning wet leisure retailer of excellence Jane Veysey goes under the Hot Profile spotlight to reveal her 'after hours' activities to our readers.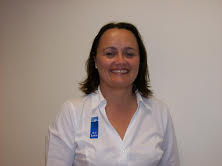 Jane Veysey has not looked back since celebrating the 40th anniversary milestone of her family-run All Swim company in 2012. Since then the leading 2014 WhatSpa? Approved specialist retailer of Catalina, Certikin, Plastica and SCP product lines, servicing the south Wales region, has landed multiple BISHTA industry accolades at successive presentation ceremonies during the past two years, while being proclaimed in 2014 as the leading 'Retailer of Excellence' by the SPATA judging panel.
As well as gaining the prestigious top industry honour of the SPATA 2014 Retailer of Excellence Award, Jane has also landed consecutive BISHTA 'Hot Tub Website of the Year' Gold Awards in 2013 and 2014 for All Swim's pedigree online presence and professional eCommerce functionality, which provides promotion and expert guidance and advice for hot tub and pool users.
Jane's commitment to her website won the top plaudits during the 2014 BISHTA Awards ceremony, which was the first to be held at the Ricoh Arena during the SPATEX exhibition in Coventry, for providing user-friendly online features that easily illustrate the wide variety of wet leisure services and hot tub products. These are also detailed in more than 100 pages of All Swim's comprehensive catalogue, as well as examples of installations and glowing testimonials from customers.
Additional icing on the cake has been the fact that Jane has also landed back-to-back BISHTA 'Showroom of the Year' Gold Awards in 2013 and 2014 for the imposing and modern 5,000sq'ft All Swim headquarters at the Link Trade Park in Penarth Road, Cardiff, which she runs with her husband, Andrew.
"It was certainly a surprise to win the two BISHTA awards consecutively," said Jane; "To win once is a great honour but to retain both of the awards is quite an achievement, which I am proud of. It shows that we must be doing things right.
"This is obviously not something that has been achieved overnight. It has been part of a long-term strategy. We have also entered the BISHTA Awards again, so you never know.
"They have changed it since our last entry. Now you have to indicate how you have improved your showroom, which we have done again this year."
Things are going swimmingly for Jane at the moment but this is as a result of more than 40 years of wet leisure family history and the solid foundation laid down by her parents responsible for the company that is now on course to achieve its best ever trading results.
Even from her infancy, Jane has always had an association with the wet leisure industry. Her mother, Audrey Allen, laid the foundations for All Swim's future success when Jane was first born. Audrey wanted to find a revenue stream that she could combine with caring for Jane and initially began by promoting pool sales, which included a free pool installation at the Allen family home. Jane's father, Mike, then got involved and extended the scope of the business by entering the hot tub market in the early 1980's.
Before joining her parent's company, Jane previously worked as a national account manager for Coca-Cola, Best Foods and Kraft Foods. Just as her mother had done in the 1970's, Jane entered the wet leisure market herself after her son James was born 15 years ago. Since then she has given birth to twins Tom and Sarah, who are now 12 and help their parents at the All Swim showroom during school holidays. 
"The twins tend to help out the most at the moment and hopefully will be helping to keep the business in the family in their later life," said Jane.
The Veysey siblings will have big shoes to fill as Jane has disclosed that this year the company is set to break previous sales records to top off a remarkable 12 months for her thriving business, which specialises is supplying Catalina's wide range of hot tub models including the CL900 Classic, with its ten-year shell warranty, plus the Aurora, and Comet Aquadynamic models.
Not content to focus on just the Classic Series, Jane also supplies the Sunrise Spa Series, Eurospa range, plus the five-seater 2014 WhatSpa? Best Buy Award-winning Ez Spa by DreamMaker Spas; and its new DreamMaker Odyssey to target the sub-£3,500 price market. Her flourishing status in the swim spa market is also helping All Swim to notch up record sales from new customers wanting to purchase one of her multiple swim spa designs from Catalina.
Along with her company's longstanding in-ground self-build swimming pool kits service, DIY kits, supplies and chemicals, Jane is currently promoting a couple of inflatable hot tubs, as well as barrel saunas, plus Cedartree Cedar Lodge gazebos and Thatched Gazebos by Lapa.
"We are currently trading at our second highest ever level and we are not far off beating our all-time sales record," reported Jane. "It has been a roller-coaster of fortunes in recent years. Not too long ago we had months of torrential rain and economic meltdown to contend with. Many retailers were saying that sales had fallen off a cliff but we have come through all of that by working hard to generate new customers.
"All of our efforts have now been rewarded this year, which has been an exceptional one for our sales, as well as coinciding with the SPATA and BISHTA Awards success during the past couple of years."
As the cherry on top of the cake this year, Jane's swim spa sales have shot through the roof and the company's records in this market have already been broken as well during 2014. This has followed a major jump in demand for the Catalina models that All Swim supplies, including the value-for-money 2014 WhatSwimSpa? Best Buy Award-winning Mardi Gras for the sub £10,000 market, as well as the higher-priced Carnival 'Classic', and the Carnival 'Aquadynamic' Party Hot Tub & Swim Spa Trainer models.
"We've experience phenomenal growth in sales of swim spas this year and already we have increased last year's total by 30 per cent," revealed Jane. "Its' a different market to hot tubs and currently there is a lot of potential and scope for expansion for retailers like ourselves."
Not one to rest on her industry acclaim and retailing laurels, Jane has revealed that plans are already in place to extend All Swim's presence in the wet leisure market during 2015 and beyond.
"We are planning to extend our product lines even further and provide additional investment to further enhance our award-winning website." Jane divulged. "You can never stand still as a retailer and must always be aiming to improve your business or you will be overtaken by your competitors."
HTR put Jane Veysey under the Hot Profile spotlight with our 'Top Ten' questions to provide an insight into her 'out of hours' activities.
Top Way of Relaxing?
JV: There are two options I would go for in this category. Either training in the gym, or a glass of wine; depending on the hour of the day!
Top Food?
JV: My food choices often depend on the mood I'm in at the time I'm hungry! At the moment I think I would pick a nice steak, served with a jacket potato.
Top Tipple (alcoholic drink)?
JV: My favourite drink is a Bellini – Champagne and Peach Schnapps. The original cocktail recipe came from Venice and consisted of two parts Italian sparkling wine and one part white peach puree with a touch of raspberry or cherry juice. Since then it has developed into a number of variations.
Top Car?
JV: Well this has to be the Aston Martin V12 Vantage S Roadster that was launched last year. This convertible provides the ultimate in open top driving and has been given the title of the highest performing Aston Martin ever created; thanks to its AM28 v12 engine. This makes it the fastest convertible in Aston Martin's history with a top speed of 201mph and 565 bhp of power.
Top Gadget?
JV: Without doubt that has got to be my I-phone or I-pad! I just can't live without these gadgets!
Top Tune?
JV: That definitely is the 'Happy' song, written and produced by Pharell Williams for the cartoon 'Despicable Me 2' and featured on his 'Girl' album. It has become one of the best-selling singles of all time and has been a number one hit in over 18 countries. It's impossible not to be in a good mood when you're listening to it! I have been known to dance around our showroom while it's playing from one of our hot tubs!
Top TV Programme?
JV: Over the past years I would say that 'Prison Break', created by Paul Scheuring and starring Wentworth Miller, has been my favourite series on TV. Once you start watching this series you are hooked and want to find out what is going to happen next. It's really gripping.
Top Film?
JV: At the top of my list of favourite films would be 'The Shawshank Redemption', directed by Frank Darabont and based on the novella 'Rita Hayworth and the Shawshank Redemption' by bestselling author Stephen King, starring Tim Robbins and Morgan Freeman. Even though it was a flop with cinema audiences, and barely recouped its $25million budget at the box office, it has since become a cult classic and achieved rave reviews for its acting, and the realism of the story. Empire magazine readers voted it the best film of the 1990's and it has also been voted as the favourite film of all time by Radio1 and BBC Radio 1Xtra listeners.
Top Destination?
JV: I would have to say that the Turks & Caicos Islands, which is a British Crown colony located just below the Bahamas and just to the east of Cuba, has to be my favourite destination even though I have only been there on holiday. Andrew and I went to this idyllic destination, which consists of 40 islands, eight of which are inhabited by around 30,000 full-time residents; for the Christmas and New Year school holidays, with our three children a couple of years ago. It is a really beautiful and relaxing place.
Top Tub?
JV: That has to be the six-seater Catalina Constellation, which has achieved WhatSpa? Best Buy status. It has some stunning unique features, plus the peace-of-mind ten-year warranty.