Providing high-quality hot tubs and swim spas instead of chasing cheap price points will reap rewards for retailers, advises Marquis Vice President, Marketing, Jim Johnston.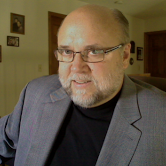 Our 2014 presence at the UK Pool and Spa Expo at the NEC in Birmingham was our first opportunity as an exhibitor to highlight our Dealer Direct policy to retailers.
As we now prepare for the 2015 Expo, we now have a stronger connection in the relationship with our dealers and complete control of the entire stock distribution that they require for their customers.  The result has been a better selection at better costs for our dealers to access and build their consumer sales.  But better costs does not mean cheap. 
During the economic downturn our main strategy focus was to provide investment in our production redevelopment and we now are  reaping the rewards. Last year it helped us achieve our best year in a decade, which we have been promoting at other exhibitions including the International Pool Spa Patio Expo in Orlando, Florida and at Piscine Global in Lyon, France. We will also be exhibiting at the UK Pool and Spa Expo again in Birmingham on January 22, 23 and 23, as well as at SPATEX in Coventry on February 1, 2 and 3.
We have enhanced our hot tub product range considerably and have also introduced a new Aquatic Training Vessel  for 2015, manufactured using polymer, for retailers looking to target the growing hot tub and swim spa markets through our Dealer Direct strategy, rather than relying on a distributor.
There have been a number of years when things have been difficult in terms of battling against low consumer confidence, but now that the economy is thankfully improving I believe dealers should be seeking out quality hot tub and swim spa products for their showrooms to take advantage of the opportunity to target the middle to top-end of the market.
With improving market conditions, retailers that want to increase their profitability for the future should no longer be concentrating on chasing cheap price points. Units sold are not dramatically increasing, but the price and margin income on units sold are increasing in almost all markets around the world. 
Dealers can and should be looking to attract customers who want to purchase high-quality hot tubs and swim spas.
People are buying value, but that does not mean low price. Value means a substantial product in return for the price paid.  Every market has cheap products but if you are a hot tub or swim spa retailer with a view to remaining in business for many years to come then you need to be promoting brands that have manufacturing credibility and feature-rich quality, such as our hot tubs in the Signature Collection.
 As a retailer you need to have the capability to meet the wide scope and individual requirements for every customer that visits your showroom; but your foundation for sales success should always be based on quality.
You want to be able to secure a long list of happy customers that provide glowing testimonials and recommendations to family and friends. This is unlikely to be the case if you provide poor quality hot tubs and swim spas that fail to deliver the promise of being able to perform correctly with regular use to achieve improved wellness.
 Consumers have greater access these days to all of the many options in the market with just a click of a web page on their laptops or mobile devices. Negative online customer comments about cheap product faults and poor quality manufacturing are hard to overcome and may prove to be a major detriment to clinching a deal during the sales process.
As a retailer you need to capitalise on the resources from your hot tub supplier. In our case, all of our Marquis models have a product video that can be promoted online or in the showroom to provide our dealers with extra capabilities to close the deal. They can really have an important role to play for people who are confused by all of the options available or for someone who is new to our market.
If you can provide guaranteed assurances to your potential customers that they are going to receive a quality manufactured product from a reputable manufacturing company then you should be in a greater position of confidence to uphold your prices, rather than resorting to discounting.
Top dealers with quality hot tubs don't heavily discount their products to gain a sale. They have the superior professional showroom, excellent product knowledge and peace-of-mind warranties from their suppliers to back them up when sticking to the RRP.
Marquis will be appearing at the UK Pool & Spa Expo on Stand 100 and at SPATEX on Stand C63a.