Providing diverse wet leisure products & services with an advanced online presence can ensure long-term profitability for dealers, recommends Hydrospares and Splash-Tec Director Rosie Cook.
Things are going really well for us at the moment and we are getting more and more demand from architects than ever before for our bespoke Splash-Tec spa system installation projects. We offer a specialist service that really adds value, delivering exciting projects ranging from spas on superyachts to bespoke Teak Hot Tubs, our services fit it when a client wants a luxury spa system that's a bit different.
We have also had another really good year with strong demand on the spare parts and accessories side of our Hydrospares business as we focus now on supplying the trade.
Until recently both companies were part of Isell Ltd, the company in Cornwall that I run in partnership with my brother John. We have, however, taken the decision to split the manufacturing from the distribution and created a separate limited company for Splash-Tec. With our flourishing Hydrospares business we are aiming to be at the cutting edge of providing spare parts and accessories for hot tubs, pools and whirlpool baths.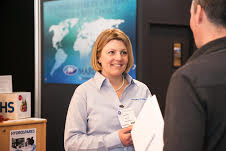 We will be appearing as an exhibitor at the UK Pool and Spa Expo on January 22, 22 and 24 and SPATEX on February 1, 2 and 3, and our focus is on being the number one provider of not just the parts, but also the knowledge and the customer service.
There is a strategy in place to have a number of complimentary business options within our companies to ensure that there are different revenue streams within the wet leisure industry that we can target for financial growth.
I don't think that it is wise to put all of your eggs in one basket and that is why I would advise retailers to provide a good range of products to suit different customer needs. If one particular product or service is struggling then another one could help to balance the books.
I believe that by providing a diverse range of products and services you can enhance your reputation in the wet leisure industry and generate increasing numbers of new customers. It is very hard to maintain high levels of sales with just one particular specialist product, you have to be a bit flexible. That said it's equally important not to spread yourself too thin!
Most dealers now realise that consumers are doing more research than ever before on the internet and making larger percentages of purchases online. Major high-street retailers have realised this, having witnessed the success of companies like Amazon, and have had to provide web shops for customers who want 24/7 access to goods from mobile devices. Those that were slow to adopt this strategy have been left struggling to catch up.
So this year, to promote the fact that we stock thousands of parts from manufacturers such as Balboa, Hydroair, Waterways and LX, we have invested in a new 'responsive' and mobile- friendly Hydrospares website. This will ensure our growing trade customer base is in a much better position to find the parts they need for the right job, quite literally at the touch of a button.
Ultimately we've made it possible for spa engineers out on the road to quickly price up a repair or place an order for parts directly from their phone whilst out on site! It all saves time.
As a retailer in the digital age I believe it is important to have a modern and user-friendly website to attract customers and ensure increased profitability by generating regular sales. If potential customers are having difficulty accessing your online services via mobile devices and tablets or struggling to find the necessary research information on your website then they will literally look elsewhere by clicking onto the next search link until they find satisfaction with one of your competitors.
Investing in a professionally designed website will create a positive impression for your company, it's just what consumers expect nowadays. If your dealership's online presence currently needs major attention, then now is the time to invest in a modern website to capitalise on the increasing demand for hot tubs.
You wouldn't want someone visiting your showroom and discovering that it looks outdated or shabby inside, which then could result in the loss of a potential sale. So, likewise, you need to prevent your website from making a negative impact on your profitability in this industry.
Hydrospares will be appearing at the UK Pool & Spa Expo on Stand 204 and at SPATEX on Stand E7.